Not so well-known as the citadel of Saint Martin, the Fort of La Prée is every bit as interesting, and is the oldest military fort on the island. Located between La-Flotte-en-Ré and Rivedoux, 30 km from the campsite, the Fort de La Prée is a rare example of pre-Vauban military architecture in Charente-Maritime. Discovery.
Visits and activities at the Fort de la Prée
On a visit or guided tour, discover the history of this 17th century fortress which has so much to tell.
From the bastions of the ramparts to the powder magazine and the blockhouses built by the Germans during the Second World War, the fort's walls hold many secrets. To find out more, just follow the guide and browse through the various rooms and exhibitions about the fort's history, the military architecture of forts in Charente or daily life on the island under the German occupation.
If you are on holiday with the children, be sure to go to the exhibition about the king's musketeers. They'll love it! Young and old alike will be invited to put on a musketeer's costume and fight a sword duel! Much more fun and less boring for children!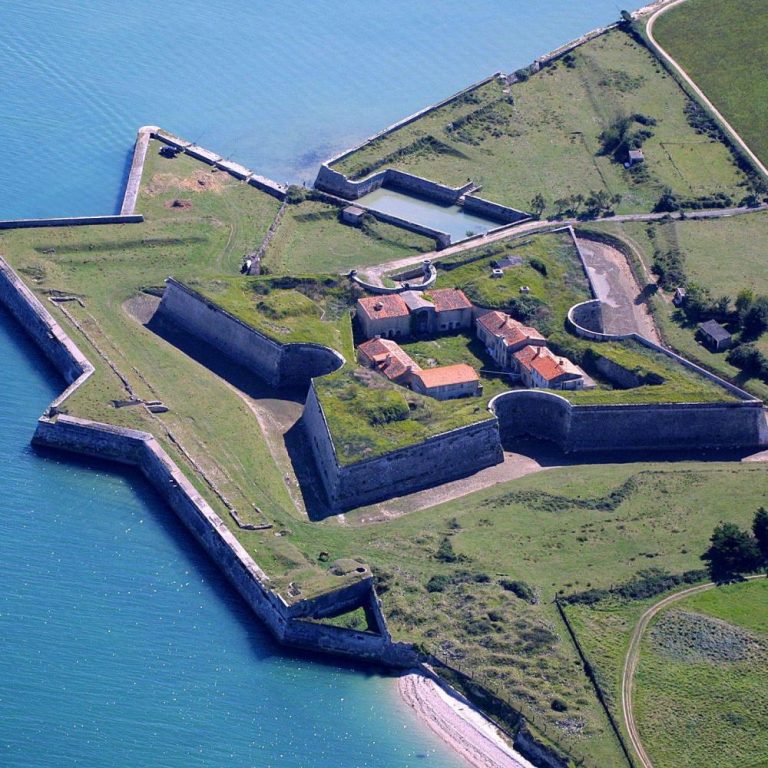 Another discovery: the graffiti museum
Located in the house of the commander, the museum is a collection of casts of graffiti and original stones found in Charente-Maritime, the oldest dating from the 12th century.
Between the two exhibitions, take the time to turn around and admire, from the ramparts, an exceptional panorama of the Ile de Ré bridge and the ocean. Finally, if you're not in a hurry, take advantage of your stay in La Flotte to visit the abbey of the Châteliers located just next to the fort.
A brief history
Built in 1625 to assert royal power against the Protestants of La Rochelle, the Fort of La Prée was not unanimously supported by Louis XIII's generals. The square fortress with four bastions, two of which face the sea, was considered too small with capacity for just 400 men and, above all, incapable of withstanding a siege due to the lack of water. The fort underwent major modifications on the orders of Colbert in the second half of the 17th century. Forgotten for a time, the fort of La Prée was brought back into service in 1793. It was refurbished in 1875 before finally closing its doors in 1934.
During the Second World War, the German army occupied the fort. They built two blockhouses for telecommunications and observation, called the "Berta" battery. A few years later: another era and another setting. The Fort de la Prée became a holiday camp from 1950 to 1980. It was then classified as a historical monument in 2008.
MORE INFORMATION ABOUT THE VISIT OF THE FORT DE LA PREE
Open from April to the end of September, as well as during the All Saints' holiday.
Duration of the visit: 1 to 2 hours approximately
Address : Route de Rivedoux, 17630 La Flotte