Vauban's fortifications in Saint-Martin-de-Ré
A walk through history!
What is the reason for this star-shaped fortification in the village of Saint-Martin-de-Ré? What is the Citadel? Why do you absolutely need to pay a visit (guided or not) to this architectural structure built in the 17th century? We reveal the secrets of Vauban's fortifications!
Vauban's fortifications, objective: to protect the Ile-de-Ré
The Charente coastline has always been favourable to navigation and therefore to intrusions. In 1627, the siege of Saint-Martin-de-Ré took place, a failed attempt by the Duke of Buckingham's British troops to seize the island. This was followed by the siege of La Rochelle (1927-1928) which ended with the capitulation of the Protestants of La Rochelle. To prevent any further English intrusions, and to defend La Rochelle, the Sun King, Louis XIV charged his engineer, Sebastien Le Plestre de Vauban to protect the island against English attacks. He was then appointed to be in charge of fortifications, and in 1681 the work began and was completed only a mere 4 years later, in 1685.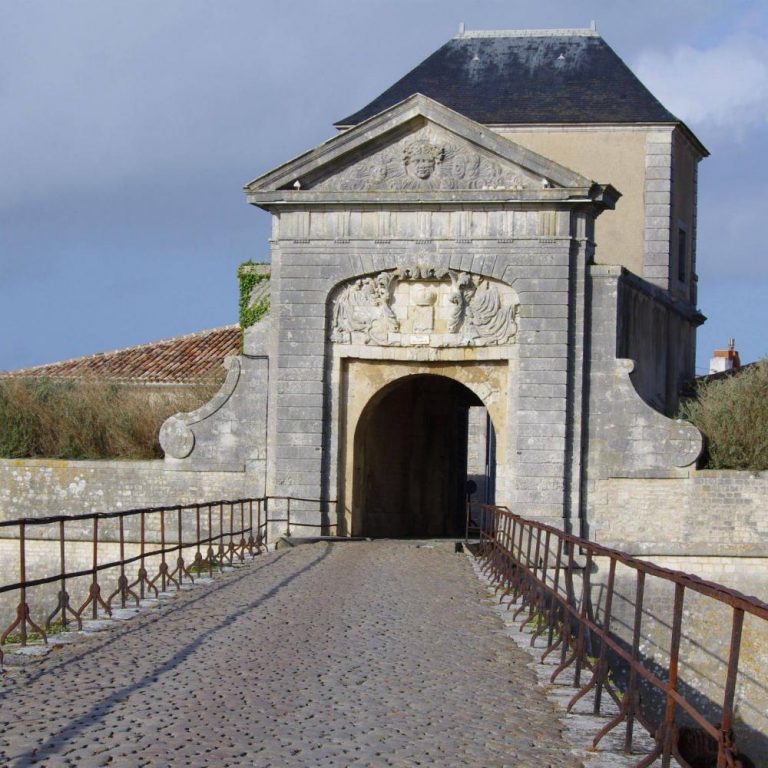 Vauban 's fortifications were not his only work; he designed more than 150 strongholds throughout France, always with the same military strategy in mind, aimed at deterring and repelling the enemy. In 1690 the citadel of Saint-Martin-de-Ré was built; the military structure was used to house the large number of soldiers, a small port meant that they could quickly take to the sea in small boats if necessary. The citadel soon performed another function when, in the 17th century, it was used as a transit point for prisoners being shipped to prisons, mainly in French Guyana and New Caledonia.
Vauban's fortifications, what do they look like?
Vauban 's fortifications surround Saint-Martin-de-Ré with its 14 km of ramparts and its 1.5 km semi-circle. The structure is impressive and so were its ambitions: in the event of an invasion, the military engineer's fortifications were intended to house the entire population of the island (about 16,000 people). To get a real understanding of the place, we recommend a guided tour of the Vauban fortifications during your stay at our campsite. You'll be introduced to two monumental gates (the Toiras gate and the Campani gate) and to a fascinating history of the region.
A guided tour of Vauban's fortifications during your holiday
Prices: adults: € 7, children (5 to 12 years): € 3. The visit is free for children under 5 years of age. You need to book at the Saint-Martin-de-Ré Tourist Office. You can also visit Vauban's fortifications whenever you want, at your own pace, and discover for yourself the admirable defensive architecture of this friend of Louis XIV. A walk along the ramparts, on the edge of the ocean, is a wonderful experience, not to be missed.