You really must visit Saint-Martin-de-Ré, a charming village with a port and 14 km of ramparts, where you can meander through its narrow flower-adorned streets, and find out about the island's history.
The architectural, military and historical heritage of Saint-Martin-de-Ré
Fortifications of Saint-Martin-de-Ré
The ramparts of Saint-Martin-de-Ré were built by Vauban, then an engineer for Louis XIV, to protect against an attack from the sea. Listed as a UNESCO World Heritage Site, these 8-metre high fortifications are open for visits and guided tours. On a clear day, visitors will have a magnificent view, taking in the Ars-en-Ré bell tower and Baleines Lighthouse.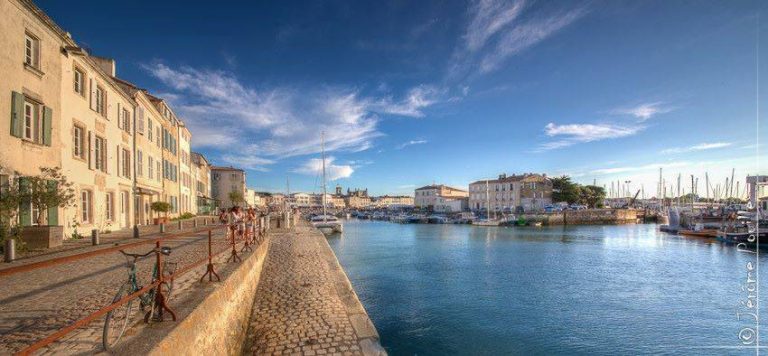 The Citadel of Saint-Martin-de-Ré
A military building constructed in the late 17th century, the citadel of Saint-Martin-de-Ré was initially intended to protect the island following the siege of La Rochelle. It was not until the revolution that it became a transit point convicts on their way to French Guyana and New Caledonia, and later a prison for fifty years. Today, it is a prison once again, and in fact one of the largest in France.
The Clerjotte Hotel and the Ernest Cognacq Museum
The Ernest Cognacq Museum is located in a building that is just as historic as the collections it houses, namely the Clerjotte Hotel, one of the few renaissance buildings on the island. It retraces the different key periods of the island and its various facets.