Conche-des-Baleines Beach
Just 100 m from our campsite, in the north of Ile-de-Ré, the beach of the Conche des Baleines is without doubt the island's most beautiful beach. Bordered by the dunes and the Lizay forest, this long stretch of fine sand stretches for nearly three kilometres, from the Phare des Baleines to the village of Les Portes-en-Ré. A wonderful family beach,  it's a great place whatever you want to do: swim, relax, water sports, walk along the water's edge … there's something for everyone.
Visits and activities at the Fort de la Prée
On a self-guided or guided tour, discover the history of this 17th century fortress which has so much to tell.
From the bastions of the ramparts to the munitions store and the blockhouses built by the Germans during the Second World War, the fort's walls hold many secrets. To find out more, just follow the guide and browse through the various rooms and exhibitions about the fort's history, the military architecture of Charente's forts and daily life on the island under the German occupation.
If you are on holiday with the children, don't miss the exhibition about the king's musketeers. It's sure to keep them happy! Young and old alike will be invited to put on a musketeer costume and fight a sword duel. Much more fun and not so boring for children!
La Conche-des-Baleines beach: a "real" beach with waves
Waves mean water sports! In July and August, the "Point Plage" (Cercle Nautique d'Ars-en-Ré) moves to its summer home on the "Diamond Head" by the Phare des Baleines. There, you can practice the water sport of your choice: kitesurfing, surfing, windsurfing, paddleboard, sea kayaking, catamaran, dinghy… You can also hire equipment, take an introductory course or have private lessons. Ready to take the plunge?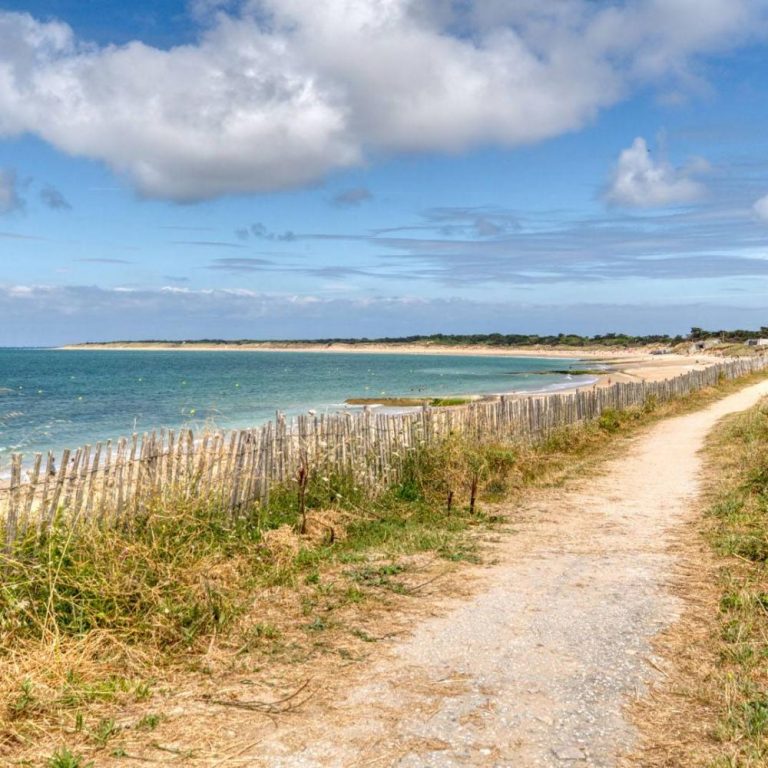 A beach engraved in the annals of Hollywood
The last remains of the blockhouses built by the Germans during the Second World War recently disappeared from the beach at Conche-des-Baleines. They were destroyed to stop the accelerating currents and so protect the coastline.
But did you know that these bunkers were used as a film set for some of the scenes in the famous movie "The Longest Day" in 1961? Director Darryl Zanuck found the island's natural light much more interesting than that in Normandy. Omaha Beach notwithstanding… A passage was made to access the beach of the Conche which is now called the "Pas Zanuck" in honour of the filmmaker!